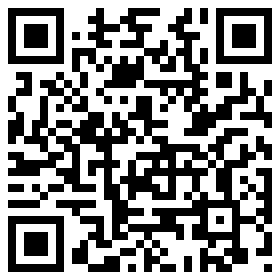 It's becoming more and more common to see QR codes in the U.S. The odd, pixelated barcodes are popping up on billboards, in stores like Best Buy, and even in magazine ads. Some hospitals and other providers have already found ways to take advantage of QR codes. Maybe you've seen the cardiac campaign run by Memorial Health Care System in Tennessee.
By "reading" a QR code with your smartphone, your browser will take you immediately to a predetermined website. So, the addition of QR codes to any campaign is potentially effective to drive patients to the next "opt-in" step – the one where they get more info then give you their contact info or sign-up for something.
Smartphone users are increasingly downloading free "reader" apps like Bakodo for iPhone or Barcode Scanner for Android). MGH, a Baltimore advertising agency, conducted a survey where 70% of respondents said they planned to use a QR code. 72% said they were likely to recall an ad with a QR code.
That's huge potential for a campaign that is inexpensive (or even free) to run. QR codes can be placed in any existing campaign or used as a campaign in themselves.
For Instance:
Memorial Health Care System's cardiac ad campaign led to a custom website where people could find out more information on each ad's story, conduct an online risk assessment, and find out how to choose a cardiologist. All opportunities for someone to opt-in to your system.
The Middle Tennessee Medical Center's ad leads to their website and a video relating to the ad.
Here are some ideas for using QR codes in your campaigns:
Allow people to join a targeted opt-in newsletter
Additional Health Information
Sign-up for a seminar or risk-assessment event
Link to video information, case studies, or white papers
Link to social network communities like your Facebook page or Twitter feed
Find-a-Doctor and Make-an-Appointment tools
Start by implementing a simple QR code that you can closely monitor. And remember, QR codes are meant for mobile devices, place them somewhere with service, and if you're running, say, a magazine ad, don't forget a standard link as well.
– Contributed by Lauren Dailey